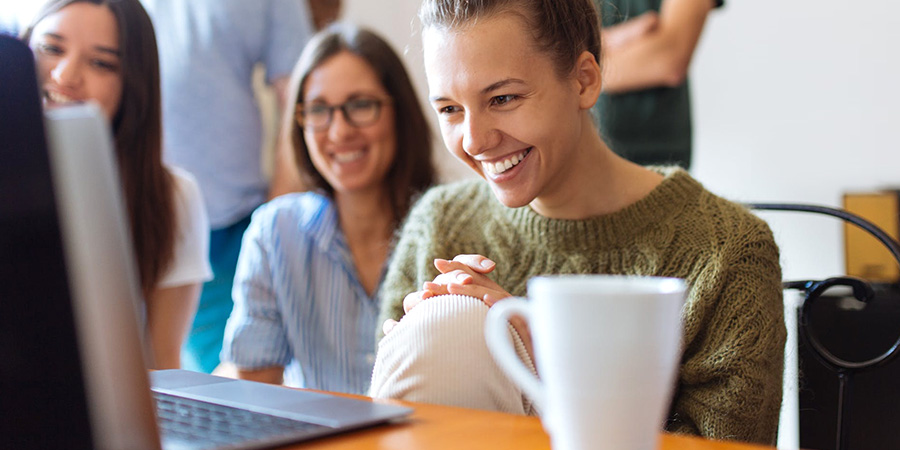 COVID-19 has Changed TV Media & Created New Opportunities for Furniture Retailers
The coronavirus pandemic has impacted almost every aspect of our lives, from our media consumption behavior to our feelings about our furniture. Furniture retailers, whether local or national, are now playing on more equal footing with one another and even with large brands in other categories due to the changes in TV media buying, planning and programming.
TV advertising is still one of the best ways to reach a large audience for many furniture retailers. With the onset of the pandemic, which affected consumer behavior and spending, TV advertising media saw a significant decline in revenue and a massive shift in the way that TV media is purchased.
Standard Media Index (SMI), a tracker of ad spending, estimates that advertisers of travel services cut spending by 94% in April, the most in any category. Retail ad dollars were down by 46% and restaurants cut ad spending by 41%.
The annual upfront TV marketplace has consequently been shaken up and fragmented due to advertisers' reactions to current circumstances and uncertainty about the future. This has created the possibility of having two different and potentially conflicting upfront schedules. Normally, the upfront period is when national television advertisers buy large portions of their television media early in exchange for better rates.
But in 2020, TV advertising's supply-demand dynamic has reversed. Driven by advertisers canceling portions of their upfront commitments and viewership going up, it has become less expensive for advertisers to buy some TV inventory outside of the upfront period. This has decreased the price of television scatter market segments dramatically.
According to SMI, ad dollars allocated to national television fell by 26.7% in April of this year to $2.7 billion, one of the first tangible estimates of how severely COVID-19 has affected one of the nation's most popular mediums. SMI says ad revenue for broadcast television fell 33.4% to $907 million in April, while ad revenue for cable television fell 24.8% to $1.66 billion.

CONSUMERS ADOPT NEW MEDIA HABITS
The pandemic has also changed how people consume content. Streaming services such as Netflix, HBO Max, Quibi, Peacock, and Hulu are seeing massive increases in consumption, especially as TV sports is yet to get back in full swing and people look for ways to mentally escape their worries.
These new patterns of content consumption aren't one-off actions; they are likely new habits. Research agrees that it takes 21 days for people to form new habits, and most of us have been locked down much longer than that. Many behaviors that people have adopted during the pandemic are here to stay for a while. And that means that the shifts in the media consumption landscape will be solidified, if not permanently, at least for the foreseeable future.
CTV & ATV BECOME MUCH MORE PREVALENT
All of this combined has accelerated the adoption and integration of digital TV methodologies such as CTV (Connected TV) and ATV (Advanced TV). This is especially true for local retailers and their agencies that understand how to buy into this media. According to Ad Exchanger, the amount of these budget increases can be significant: Agencies plan to up their OTT/CTV spending by 46% compared to 2019, while brands said they expected to boost budgets by 32%.
Other video-based platforms such as YouTube, TikTok and Instagram are also contributing to the fragmentation of the TV media market, especially for businesses that are trying to reach a broad audience and various age ranges – like furniture retailers.

WHAT DOES THIS MEAN FOR FURNITURE RETAILERS?
Better Access & Affordability: As our agency experienced with a local retailer recently, broadcast and cable television advertising prices have gone down. Media companies are looking to forge long-term relationships with local advertisers, and are willing to deliver exceptional value to advertisers in order to do so. Whether it's a short-term or longer-term buy, a more flexible and forgiving contract, or even a ton of added value, advertisers currently have an advantage with media companies that want to unload supply and prove effectiveness. Furniture retailers can use this opportunity to fuel their advertising, but knowing how to procure and negotiate these deals is still paramount. Media companies look out for their own best interests, and it's easy for retailers that buy direct to still be left with the short end of the stick.
Home Furniture Takes the Spotlight: One of the effects of stay-at-home orders and limited public interaction is that the home has become the star of the show. Whether it's to binge-watch TV, hold a Zoom call for work, or create content for TikTok, the home has become the main backdrop for what everyone sees. The increased amount of time spent at home is driving people to pay much closer attention to their surroundings. Many consumers are rethinking their living spaces. They are finally throwing out old couches that didn't withstand the lock-down, setting up modern work-from-home offices, and creating outdoor spaces that serve as an escape. All in all, this is proving to be a driver for furniture retailers even though income and consumer spending in other categories has decreased. For example, someone may have canceled a trip which leaves them with some budget to redecorate for their "staycation." The demand is there, and the rest comes down to strategy and tactics.
Greater Mindshare for Your Brand: Many companies have pulled back on their ad spend, which means that an attentive audience is up for grabs. This provides furniture retailers an opportunity to create and/or deepen awareness with customers through increased frequency and through premier channels and programming. For example, the spike in consumers seeking news on broadcast, cable and in non-linear formats has given local retailers the opportunity to get in front of an audience at critical moments, and with frequency and focus.

Increased Reach & Trackability: For businesses that have budgets and strategies that favor diverse TV media channels, the fragmented consumer landscape demands the use of combined TV media platforms. To achieve the reach and retargeting that drives consumer demand and action, consider linear TV, cable TV and an independent CTV approach (not just the digital scraps that your cable company is offering). By properly managing their campaigns and promotions (such as promo codes and IP targeting), local retailers can reach their audience across various media touchpoints and track the effectiveness of their campaigns.
Essential First-Party Data: The data that furniture retailers have about their customers from previous sales and databases matters now more than ever. What better way to grow your market than by using the data you already have on existing customers? This bolsters the need for a quality CRM and marketing automation tools. Precision and personalization is the name of the game, especially for omnichannel retailers that offer brick-and-mortar as well as e-commerce platforms. TV media especially now has the ability to leverage this data to precisely target consumers not only based on their location and age, for example, but also based on their behavior and intent. First-party data mixed with third-party data is a winning combination for local retailers that advertise on television.
LEARN TO LEVERAGE THE NEW MARKET SHIFT
Furniture retailers are opening up again and confronting the challenges of an altered consumer reality and a further fragmented TV media landscape. There is no new normal yet, but there are great opportunities in this market shift. TV media buying currently is one of those rare opportunities that give furniture retailers an advantage to grow their market and increase their sales.
Our agency recently had a very strong experience that proves some of these points, delivering an extraordinary ROAS (return on ad spend) of nearly 600%. Check out the case study here.
—–
Furniture Branding the premiere creative and digital agency, offering a full-service model that is dedicated to helping furniture retailers, organizations and brands innovate, cross-over and win in today's highly complex, fast-paced and hyper-competitive marketplace.